WLAN Solution for Public Garden
2021-08-30 20:11:00
admin

Original

4806
Brief Introduction
As the popularity of mobile phone, PC, pad, more and more public garden provide reliable and high speed wireless internet access for users. Therefore, this scheme provides a complete set of wireless coverage solution for public garden, improve the service standard.
Requirement Analysis
Excellent Ethernet Service
1、Ensure large amount of concurrent users access with enough Internet bandwidth, provide fast internet service.
2、Ensure full wireless coverage with seamless roaming, keep online even move in different corner.
3、User's access time control and renew, ensure the network IP address resources and release on time.
Improve the service standard
1、Push authentication page if first time access, keep Internet online after authentication in valid time.
2、Support captive portal with login procedure, collect the accessed user's information and manage it.
3、Show public garden's culture, service or some guider information through authentication page, provide better service for users.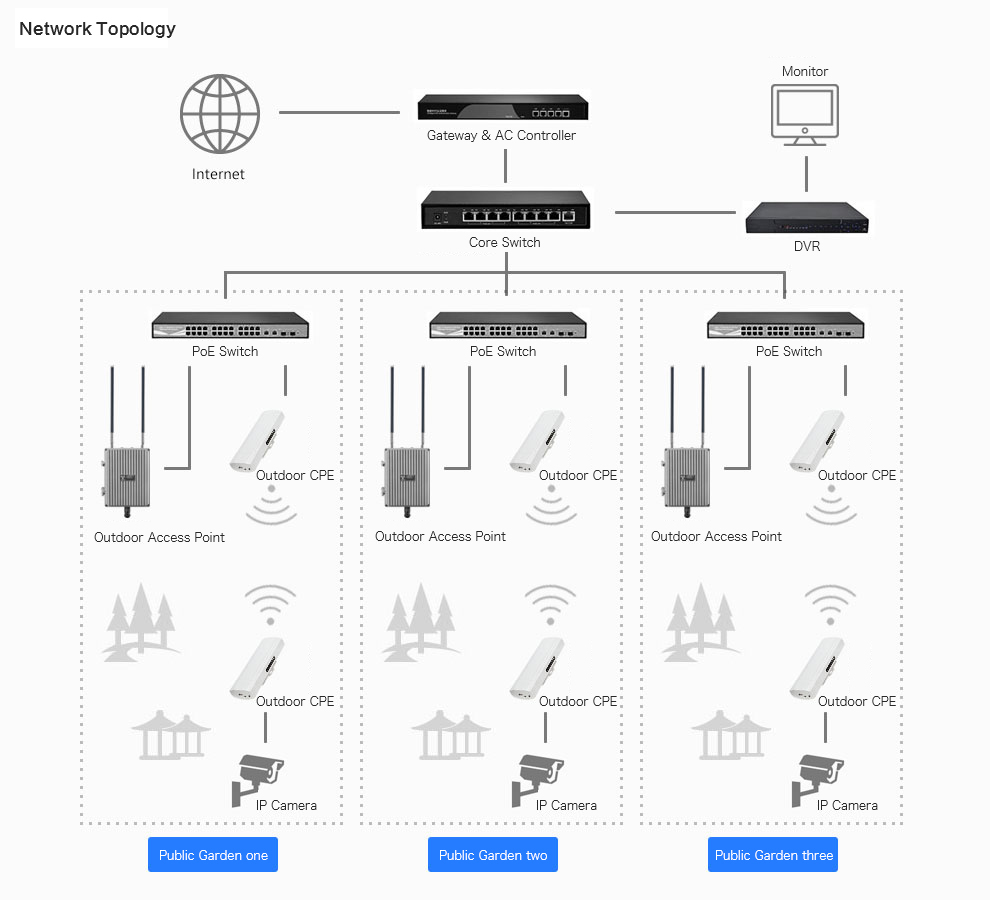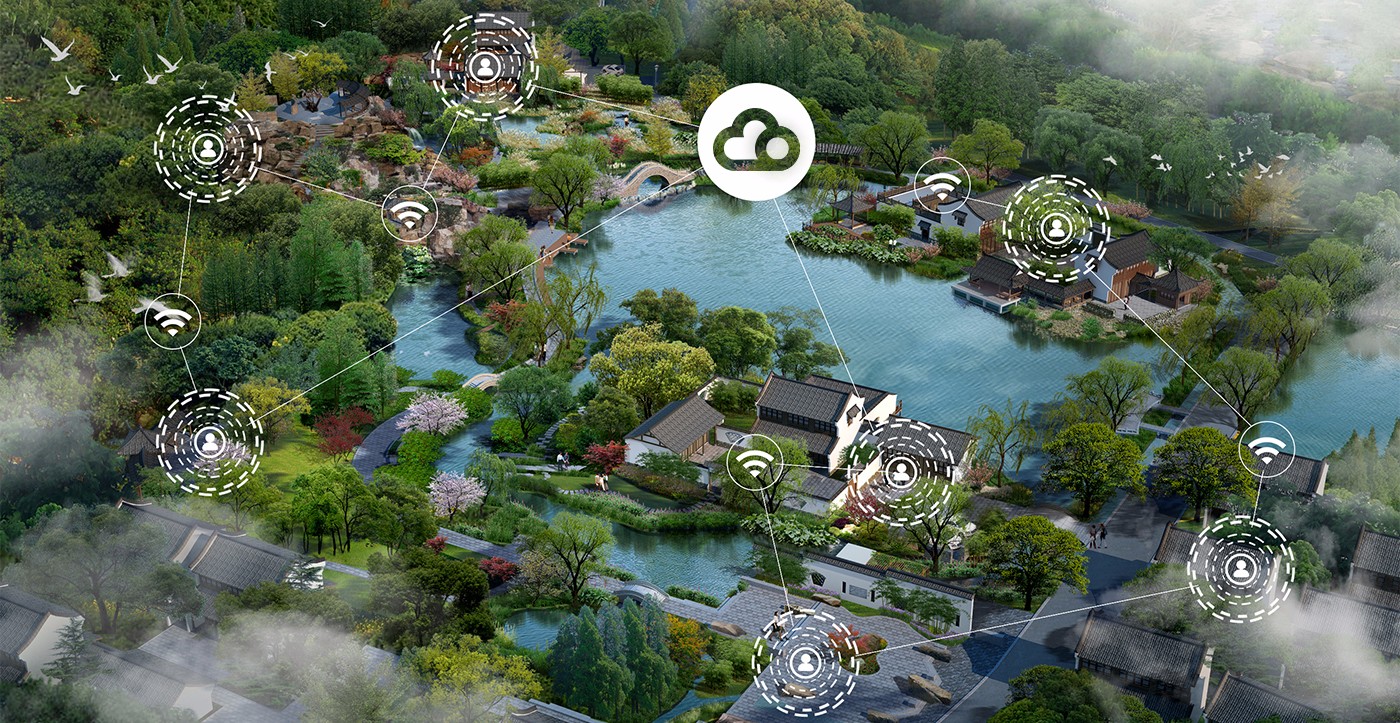 Gigabit High Speed Internet
Use Gigabit PoE Switch, with Gigabit Up-Link or fiber Internet, ensure high-speed data transmission, provide enough bandwidth for users.
Full Wireless Coverage with Seamless Roaming
Adopt AC Controller (Authentication Gateway) + Wireless Access Point, provide full wireless coverage for public garden, support seamless roaming, user can enjoy their real time entertainment freely even they are moving between different wireless access point coverage.
Centralized Configuration and Management
AC Controller (Authentication gateway) automatically to detect all the connected wireless access points, distribute IP address for each wireless AP, zero configure SSID, password, channel, VLAN, RF power in a single PC, easy to achieve the installation and management.
Data Isolation to Ensure Network Secure
The VLAN Switch support port isolation; Then wireless AP support multiple SSID, different SSID banding with different VLAN ID to do data isolation; different users access into different SSID to protect the whole network security.
Multiple Authentication and Advertisement Promotion
Work as Authentication gateway, AC controller can access into cloud server, realize captive portal authentication, such as Facebook/Google/WeChat/Member login, supply wireless access after service notify or advertisement promotion, bring profit and improve the service standard.
Simple Maintenance
Adopt AC controller, zero config the wireless AP, plug and play, centralized management and remote maintenance, simple to monitor and recover the network at any time and any place.
Contact Us
| | |
| --- | --- |
| Contact : | Jiemy |
| Phone : | +86-755-88278306 |
| Email : | jiemy@totolink.ltd |
| Address : | FLAT/RM 3 13/F GRAND CITY PLAZA 1-17 SAI LAU KOK RD TSUEN WAN NT HK |